Your Virtual Campus Visit Experience
We are so glad you are considering Georgia Tech as one of your college options. While we realize you may not have the normal opportunity to visit campus, connect with current students, and have your questions answered in person, we are committed to helping you and your family learn everything you need to know about Tech. The resources below will help give you a sense of what it's like to be part of the Yellow Jacket community.
Live Virtual
Information Session
Register for a live virtual information session specifically for prospective students.
Pre-Recorded
Information Session
Can't make the live webinar? View a pre-recorded session that provides details specific to the first-year admission process. Ver sesion en Español
Academic and Campus Department Webinars
Learn more about various academic and campus departments at Georgia Tech through both live and recorded information sessions.
Virtual Georgia Tech Tour
Curious about student life? Georgia Tech Tour Guides are hosting Virtual Tours to bring campus to you.
Flyover Video Tour
Get a bird's-eye view of our green campus nestled in the heart of Midtown Atlanta.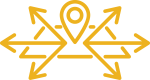 Virtual Campus Tour
Get a feel for what it's like to walk around campus with our virtual tour.

Campus Map
Prefer a 2D experience? Check out our campus map.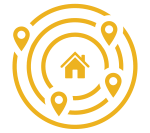 Campus Housing Tour
Take an inside look at the residence halls you'll call home for the next four years.